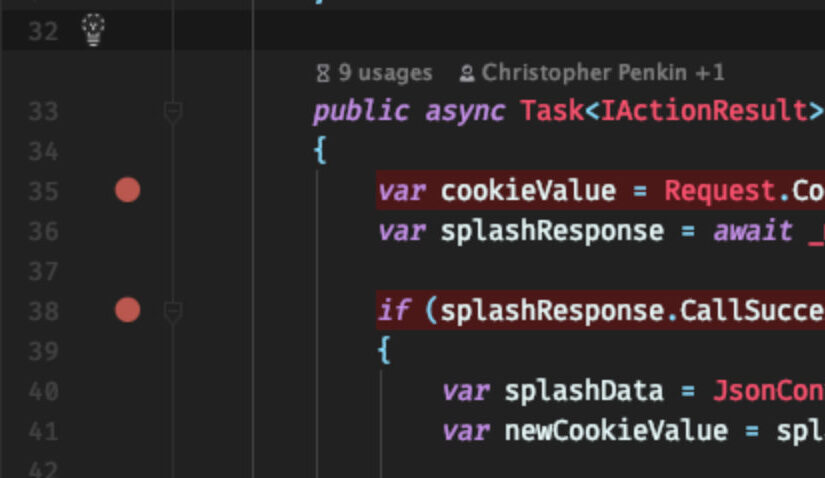 Deleting "bin" & "obj" folders in a .NET solution.
Recently I ran into an issue where none of my breakpoints for my solution would get activated when I ran a pretty large [.NET Core](https://docs.microsoft.com/en-us/dotnet/core/) solution. I tried cleaning the project and rebuilding which did not work. I was even desperate enough to reboot my machine, that's when I know I'm at the end of my tether.

Bash Solution
Since the project I'm working on is pretty big, going through all the directories manually is super tedious. I work on OSX so I needed something that works in bash and here is what I came up with.
I created a file in the solution's root directory called DeleteBinObjFolders.sh. I wrote the following in the file;
All that is left is to make the file executable with chmod +x DeleteBinObjFolders.sh. Now we are all good to run the file by entering ./DeleteBinObjFolders.sh in your terminal.
BAM! All your bin and obj files are a thing of the past.
BAT Solution
I found the following solution on Alper Ebiçoğlu's post about the same issue. Basically do exactly the same as above but instead of using the .sh extension, use .bat.
Double click the bat file and BAM! Victory!